I travel a lot out of passion and for work. When I travel with work it means I stay in hotels and it can be very easy to eat out a lot and unhealthily. I am hoping to put together a guide to the places I stay and the gems I find to help those keep healthy in the places I stay.
I am also going to apply this to holiday hot spots – as its nice to find perfect little gems to fit in-between the cocktails and the tanning
Healthy in… Manchester 
---
Food
Let's begin with some food. I found this wonderful place for breakfast – lunch called…
55 Thomas Street,
Manchester, M4 1NA.
0161 832 3233
As I wandered through the Northern Quarter in the hunt for something that wasn't in a burrito, burger, or dripping in some all American sauce, I stumbled across the Teacup Kitchen. I had a look inside and was taken by their advertisement of Healthy and Hearty lunches. I chatted with the host and asked him what the Soup of the Day was… (my eyes glanced to their pledge to get the best ingredients and sourced from the best places)
To my delight, he said "Celeriac with Truffle Oil"
Sold!
I was seated in this beautiful little restaurant that was informal and casual and had a buzz. I also ordered from their list of juices (tick) and went for the booster.
All in all, they have a delightful selection of healthy and not so healthy therefore if you are with guests or colleagues who give you a bashing for being "too healthy" then you can bring them here and they can shovel away the sugar while you peruse the goods.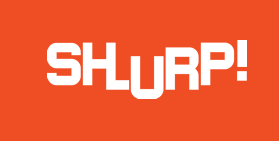 Unit 2, Brazennose House East, Brazennose Street, Manchester M2 5BP
I was lucky enough to stumble on Shlurp a soup bar that makes everything fresh, all locally sourced and in season. They have options from Value to Skinny, Veggie to Meat. There is an offer of soup and a salad which is perfect to cover the nice comfort of the warmth and my snack later in the afternoon. Their ethos is incredible and they really care about the contents of their food. They let you know the Fat, Salt and Wheat and all other factors which concern those who look after their health.
---
Workout
Getting a workout when you are away from home is hard. You can though tactically book a hotel with a gym.
Here are some of the Central Manchester Hotels with Gyms
Be savvy when you book accommodation as it will be your home and make sure you get all you need.
---
Eating Out
Manchester has a plethora of great restaurants. There are the more hipster ones in the Northern Quarter but those are usually the not so good for your waistline ones.
My favourite has to be…
I walked through the Northern Quarter and up to Oldham Road where I discovered this small little family run restaurant.
The insides were humble and I was greeted by a small but welcoming host who asked how she could help.
The restaurant prides itself on being a family run establishment providing the healthiest and freshest home cooked Vietnamese food to the heart of Manchester
I read through the menu checking out all the delicious offerings from Vietnamese Salads to the traditional Pho
I settled on Prawn Summer Rolls and Chicken Pho.
Phở, (pronounced fuh) is one of the healthiest and most delicious Vietnamese dishes eaten every day by the Vietnamese for breakfast, lunch or dinner. Pho is a fresh, nutritious & tasty broth-based noodle soup. The dish is served with a side plate of fresh herbs, sliced-up chillies and lime wedges. The best part is that you can customize your Pho to what you desire to suit your taste.
My Summer Rolls arrived – so fresh and low in calorie.
The Pho arrived and it looked and smelt beautiful
I added my fresh veg and some added chilli to give it a kick. Chillies despite their infamous reputation of adding heat to a meal – have a plethora of health benefits from lowering LDL, high in vitamin C, A and B and high in a number of minerals
I left Saigon Lotus with a belly full of goodness and a smile on my face. I would definitely recommend for dining on your own, with a partner or out with friends.
tip: When eating out stick to Asian food or simple protein and veg combos for a healthy alternative when it's not your choice of the venue
---
So I hope you like it – and find it informative. Please comment below and let me know of any healthy finds you have in Manchester. Always on the hunt and word of mouth is always better!